Conference Venue
Conference Venue: Alfried Krupp Wissenschaftskolleg, Greifswald
Address:
Stiftung Alfried Krupp Kolleg Greifswald
Martin-Luther-Straße 14
D-17489 Greifswald
Germany

For further information see the website of the Alfried Krupp Kolleg.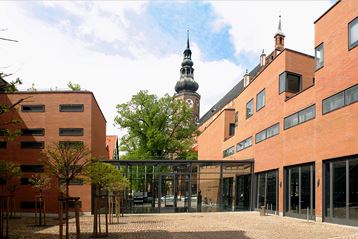 Note that there are no parking opportunities near the building (for more information on parking see Useful Links).
Information on city bus connections can also be found in the rubric Useful Links of this website.