Biography
Biography
University studies and degree:
04/2016 – 09/2018 M.A. Studies: Political Science (major) and Jewish Studies (minor), (University of Heidelberg and Center for Jewish Studies)
10/2012 – 02/2016 B.A. Studies: Social Science, (University of Stuttgart)
09/2006 – 06/2011 Diploma in Political Science and Public Relations Ulyanovsk State University, Ulyanovsk
Professional background:
10/2018 – 03/2020 Research associate: Chair of International Relations and Regional Studies, for Professor Margit Bussmann, Department of Political Science and Communication Studies, (University of Greifswald)
04/2017 – 04/2018 Research assistant: Center for Jewish Studies, for Professor Dr. Dr. h. c. Daniel Krochmalnik, (Heidelberg)
10/2014 – 08/2015 Research assistant: Conference of Equal Opportunities Officers at universities and academic institutions in Baden-Württemberg (LaKoG), (Stuttgart)
09/2014 – 04/2016 Research assistant: Department of Sociology and Empirical Research, Institute of Social Sciences, (University of Stuttgart)
03/2014 – 09/2014 Research assistant in the project "Impacts of Citizen Participation", Department of Political Systems and Political Sociology, Institute of Social Sciences, (University of Stuttgart)
Teaching experience:
Seminar : Russia in international politics. Claim to Great Power Status and Resources (WS 2018/19)
Seminar: The Concept of Power in the International Relations (WS 2019/20)
Tutorial: Introduction to International Relations (SS 2019,SS2020, WS 2019/20)
Publications:
Bussmann, Margit and Natalia Iost. 2020. Signals of Resolve or Shortcut? Border and Air Space Violations in the Baltic Sea. In: Journal of Baltic Studies (in press)
PhD Topic
PhD Topic
Influence of Russian Foreign and Domestic Policies on its Soft Power and Image Abroad
Joseph Nye who first introduced the concept of soft power in 1990, defined it as the ability of a country to achieve desired outcomes through attraction rather than coercion or payment (Nye 1990). Nye differentiated between three basic resources of soft power - namely - culture (in places which are attractive to others), political values (when it lives up to them at home and abroad), and foreign policies (when others see them as legitimate and having moral authority) (Nye 2004; 2011). Whereas culture and values belong to relatively stable resources – foreign policies are constantly changing and therefore are more unpredictable. Moreover, the incorrect or heavy-handed foreign policies are able to undermine the soft power of a country, produced by culture and values. Following Kearn, the erosion of soft power occurs with a consistent violation of international norms or through a fundamental and dramatic break from normal behavior that shatters the perception of shared goals and values (Kearn 2011).
One of the main aims of my research is to analyze how exactly foreign and domestic policies influence Russian soft power and image abroad. Nowadays many experts agree that Russian soft power strategy is not efficient and requires changes in country's foreign and domestic policy, but also active engaging in offering of new success stories to the world (Simons 2014). One of the main obstacles in achieving of this aim is to formulate values and ideas that can be perceived as attractive abroad. Historically Russian values are relatively distinct from the Western ones. Following Tsygankov Russian values and ideas traditionally include the idea of a strong, socially protective state capable of defending its own subjects from abuses at home and threats from abroad as well as an authentic concept of spiritual freedom inspired by Orthodox Christianity (Tsygankov, 2014). These ideas are not quite compatible with the Western liberal norms and could hardly win the hearts and minds of the international public.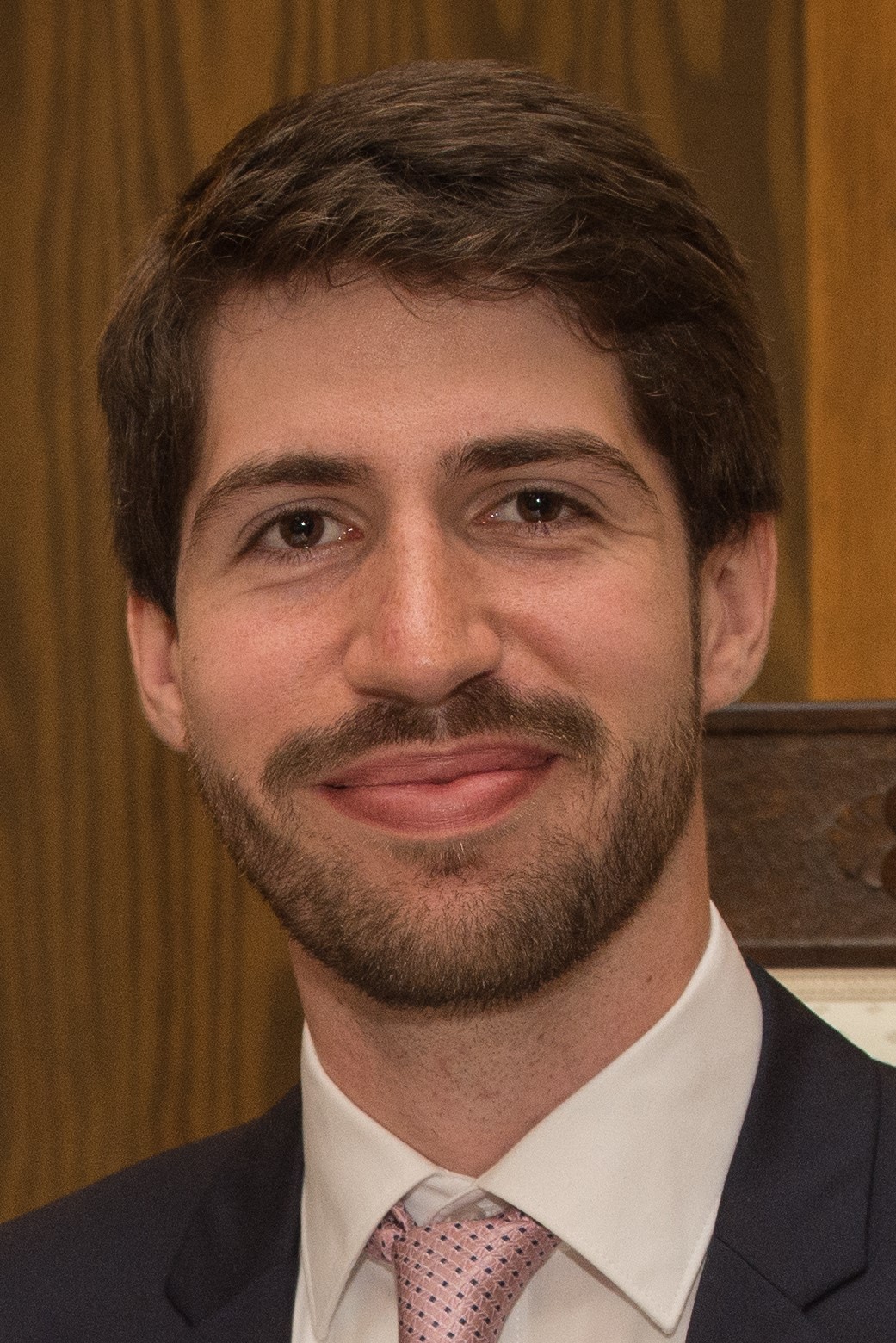 Biography
Biography
Country of origin:
Germany
University Studies and Degree:
since April 2021 PhD fellow of the International Research Training Group 2560 Baltic Peripeties. Narratives of Reformations, Revolutions and Catastrophes at the University of Greifswald
2020 M.A. Culture - Interculturality - Literature. Focus: Scandinavian Studies, Greifswald
2019 B.A. Scandinavian Studies and History, Greifswald
2013-2015 Civil engineering, Bauhaus University Weimar
Publications:
Translation of Julia Butschkow: Granit. In: Grimm,Noëmi/Köneke, Anja (Hrsg.): Zeitstücke (Neue Nordische Novellen VII). Grevenbroich: Heiner Labonde 2020, S. 96-105.
Translation of Lone Hørslev: Egernet. In: Nierste, Claudia/Patzelt, Mareen: Im großen Kreis (Neue Nordische Novellen VI). Greifswald: Freiraum 2018, S. 95-103.
PhD Topic
PhD Topic
Fluid borders. Conflicts concerning water and indigenous rights (working title)
In 1970 the Norwegian government publicly announced plans for a monumental dam and hydropower-station located in the far north of the country. The Sámi minority played an important role in the numerous oppositional movements formed against these plans. The Alta-saken was a definite turning point in the history of the indigenous Sámi-population in northern Europe. Using Jurij Lotmans model of the Semiosphere, I analyse the narrative construction of this crucial event to explain the cultural negations surrounding the Alta-river.
By focusing on the close interconnection of the population with their local waterscapes, I open a comparative pathway to other conflicts and cooperations concerning water usage and cultural interests worldwide. For the analysis, a wide variety of text types as well as visual representations of the conflict is utilized to convey what kinds of qualities were attributed to the Alta-saken. How is it possible that this event constituted a tipping point for the Sámi, who had been subjected to several generations of Norwegian assimilation policies?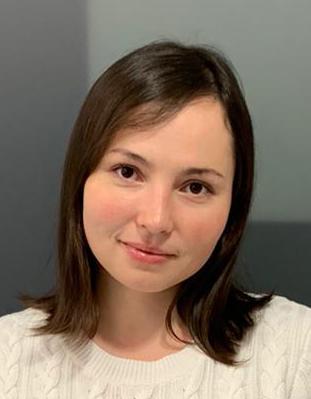 Biography
Biography
Country of origin:
Russia
University Studies and Degree:
Since April 2021 Doctoral Researcher at the International Research Training Group Baltic Peripeties. Narratives of Reformations, Revolutions and Catastrophes at the University of Greifswald.
University of Eastern Finland, Doctoral Programme in the Social and Cultural Encounters. Major: Social and Public Policy. 09/2017-06/2025 (estimation)
University of Eastern Finland, Master's Degree programme in the Social Sciences. Programme: Border Crossings: Global and Local Societies in Transition. Major: Borders, Society and Cultural Diversity (Sociology), 09/2014-09/2016.
Immanuel Kant Baltic Federal University, Faculty of Psychology and Social work (Kaliningrad, Russia). Specialist Degree in the Psychology, 9/2005-5/2010.
Field of Research:
I am interested in the collective and cultural memory, politics of memory, and questions of ethnic identity.
Workshop/ Conference Papers:
13.10. 2017 Bomocult seminar: Engaging Borders as a Site of Encounters: New Directions in Interdisciplinary Research, Joensuu. Panel: "Borders, Memories and Europe: Transnational Memory Politics from the Historical and Contemporary Perspective II"
PhD Topic
PhD Topic
A place with a powerful past: Representations of Königsberg's memory in Kaliningrad. (working title)
My PHD project is focused on the memory of German Königsberg in today Kaliningrad - Russian exclave on the Baltic Sea. The main aim of this research is to explore how memory of Königsberg is represented and interpreted by Kaliningraders who are mostly ethnic Russians. After the end of the World War II, the territory of Königsberg and the adjacent areas were transferred to the Soviet Union. This was followed by the expulsion of German population, which was replaced by the settlers from the different parts of the Soviet Union. The Soviet administration tried to control the interest in remains of German culture and pre-war history of the region among Soviet settlers of Kaliningrad Oblast. With rare exceptions, open expression of interest in memory of Königsberg and East Prussia became possible only after the collapse of the Soviet Union.
Today interest in Königsberg's memory is visible among the local residents of Kaliningrad. I am going to approach Kaliningraders' interest and attitude towards pre-war memory of the region through examination of representations of German culture in urban space and museum exhibitions. Also, I am going to collect and analyse oral stories about material objects related to Königsberg. In the latest conceptualization of this research, memory of Königsberg is characterized as cultural memory. Thus, memory of Königsberg is transmitted to Kaliningraders predominantly through such media as texts and images instead of communications with the residents of Königsberg.
Biography
Biography
Country of Origin:
Germany
University Studies and Degrees:
March2021: 1st Staatsexamen Philosophy and Fine Arts, University of Greifswald, Germany
Topic of Exam Paper: David Enochs metanormativer Realismus: Analyse und Kritik.
Since April 2021: PhD Studies within the research programme "Baltic Peripeties – Narratives of Reformations, Revolutions and Catastrophes"
Fields of research:
Philosophy of medicine, recent history of medical theory in Germany, narratological concepts of health and disease
Workshops/ conference contributions:
September 17th--19th, 2020 : "Asking and Answering. Rivalling Approaches to Interrogative Methods. (Organisational Assistance)
October 4th – 6th, 2018: Wahrheit – Bedeutung – Regeln. Conference Talk: "Auf dem langen Weg zur deontischen Logik: Metaethische Positionen auf dem Prüfstand"
PhD Topic
PhD Topic
Health as a Happy Ending? The Potential of a Narratological Approach to the Problem of Definig the Concepts of Health and Disease Evaluated by the Example of the Concepts Used in Germany before and after German Reunification.
The planned project contributes to the philosophical research done on the concepts of health and disease systematically as well as historically. The employment of a narratological approach to the interpretation of the concepts aims at extending and improving existing explicational suggestions. The historical part examines the usage of 'health' and 'disease' within philosophy of medicine in Germany before, while and after the German reunification.
The explicative part of the project utilizes recently developed narratological attempts which are gaining popularity within the field of medical humanities. It tries to integrate these attemps into the broader philosophical debate and considers their potential, adequacy and limitations. This theoretical reasearch will be accompanied by the historical survey which will be used as a means of proof for the applicability of the found narratological notion(s). The strong ideological meta narratives in the former GDR and their vanishing during the reunification process provide an interesting case of a grand sociopolitical peripety influencing other areas of human conduct – like the understanding of what it is to be a disease.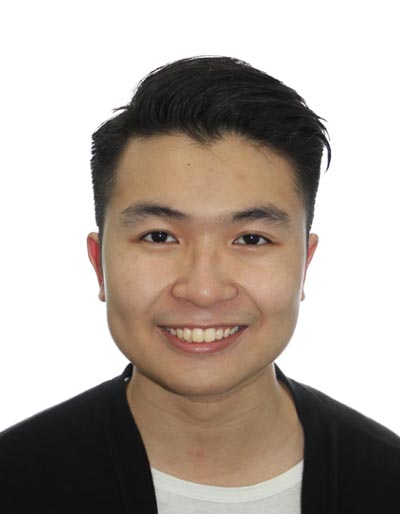 Biography
Biography
Country of Origin:
Singapore
University Studies and Degree:
Since 2021 IRTG Doctoral Researcher "Baltic Peripeties" at the University of Greifswald
2020 B.A. (Honours) with Distinction in History and European Studies Minor, National University of Singapore
Field of Research:
The Commemoration of Traumatic Experiences in Central-Eastern Europe
Publications:
(2020) A History Hidden by History – The Overshadowing of Jewish Memories for a United Poland (B.A. Honours Thesis)
PhD Topic
PhD Topic
The Commemorations over a Lost Home: The Examination of the Traumatic Memories of Expelled Kresy Poles from Lwów to Wrocław in Public Spaces
The proposed PhD dissertation examines the expulsion of the Poles from the Kresy during the years 1944-1955. The backbone of the dissertation examines the memory of the expulsion, formed by the forced resettlement of Poles from Lwów (today L'viv) to the city of Wrocław (formerly Breslau). The objective of the thesis is not to discuss the resettlement, but rather to investigate how and why following the fall of the Iron Curtain, a narrative of trauma about this resettlement emerged. Evidence for this narrative will be forensically dissected and discussed through the study of sites of memory such as museums and monuments together with other permanent and commemorative exhibitions. The proposed dissertation is also interested to juxtapose this case study with memories of the Holocaust in the broader Polish context, particularly by identifying and discussing the touch points between them.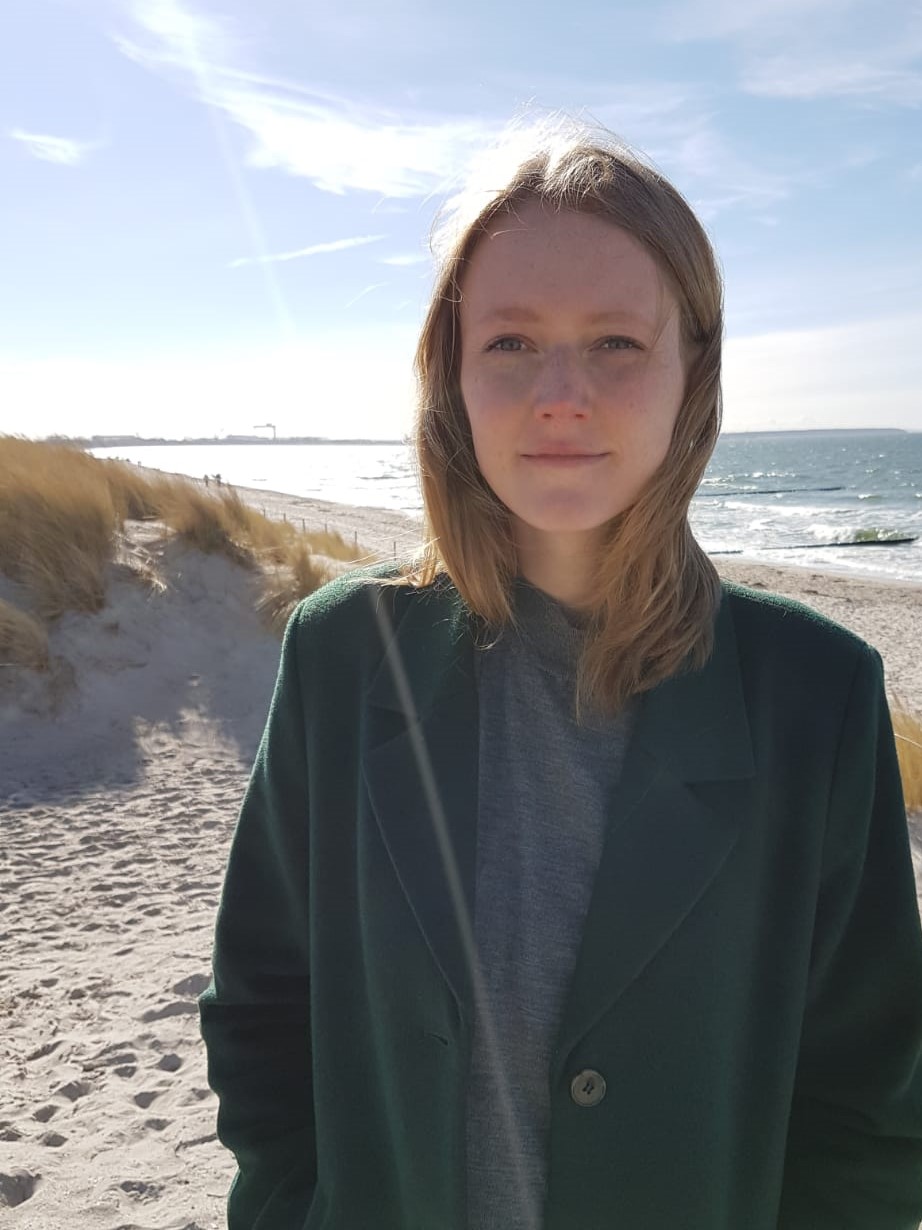 Biography
Biography
Country of origin:
Germany
University studies and degree:
2021 M. A. in German philology, University of Rostock and University of Georgia
Master's Thesis: "Die Erfindung einer Epidemie" Verschwörungstheoretische Argumentation im Krisendiskurs ("The Invention of an Epidemic" Conspiratorial Reasoning in the Discourse of Crisis)
2018 B. A. in German philology and Educational sciences, University of Rostock and University of Umeå
Field of research:
Narratology, discourse analysis
PhD Topic
PhD Topic
Changing Perceptions of the Baltic Sea Region in the Pandemic Discourse. A Narratological Approach (working title)
The corona pandemic has a strong impact on social structures and processes, not least on public narration. An epochal crisis like the current pandemic challenges conventional narratives and requires new or modified narratives more appropriate for addressing novel issues.
The PhD project focuses on the corona pandemic as a turning point for public narratives about the Baltic Sea Region. Based on a corpus of German newspaper articles covering the pandemic, it aims to investigate how the public perception of Sweden and the federal state Mecklenburg-Vorpommern has changed under the influence of the current crisis. The study examines journalistic texts as powerful units of discourse when it comes to shaping and establishing new narratives. The project combines methods of narratology with discourse and corpus linguistic approaches. Thus, it seeks to contribute to pandemic research in the field of narratology and discourse analysis.
Biography
Biography
Country of Origin:
Germany
University Studies and Degree:
2018 MA Language Diversity (Finnic and Scandinavian Studies), University of Greifswald/ University of Tartu
2000 Meisterklassenexamen Composition (Dresden Music Academy/ Sibelius Academy Helsinki)
1998 Diploma Composition/ Music Theory/ Orchestra Conducting (Dresden Music Academy)
Field of Research:
Linguistics → Finnish language → Special language/terminology → Special language of music
Publications (peer-reviewed):
Musikinstrumentenbezeichnungen im Finnischen: Ein Überblick. – Finnisch-Ugrische Mitteilungen 43, 2020 p. 29–66.
(short version of: Musikinstrumentenbezeichnungen im Finnischen: Historisch-systematischer Überblick, Varianten und Verstetigung. MA thesis, Universität Greifswald 2019. https://nbn-resolving.org/urn:nbn:de:gbv:9-oa-000003-2.)
No More Lonely Pines, Or: How "Nordic" is Today's Finnish Music? – Finnish Music Quarterly 2010 (3) p. 50–51.
Gibt es ein spätes Werk im frühen? Einige Bemerkungen zu Beethovens Klaviersonate Es-Dur op. 27 Nr. 1 (mit einem ständigen Seitenblick auf Adornos Spätwerk-Interpretation). – Musik & Ästhetik 34 (2005) p. 23–37.
"Ströme durch die Konvention jagen" – Some Remarks About the Use of Conventions and Their Modification in Lachenmann's Orchestral Works from 1969 to 1989. – Contemporary Music Review 23, 4 (2004) p.155–159.
Conference Papers (selected):
Fagottia kuuluu taas! Musiikkisanasto sosiolingvistisestä näkökulmasta International Autumn Workshop of Fennistics, Prague University, 25.9.2018
Uudissanojen vakiintumisen edellytyksiä ja esteitä musiikkisanastossa International Fenno-Ugric Students' Conference, Tartu University, 2.5.2018
Soittacat Basuna Gibeas / Ja Luickurita Ramasa. (Zu Musikinstrumentenbezeichnungen im Finnischen, insbesondere bei Mikael Agricola) International Autumn Workshop of Fennistics, Greifswald University, 11.10.2017
PhD Topic
PhD Topic
Adaptation – Konstruktion – Narration. Strukturelle und kultursemiotische Untersuchungen zur finnischen Musikfachsprache
Research field: Linguistics, Finnic philology, special languages/terminology, linguistic culture analysis
Research subject: Finnish special language of music/musicology since the mid-19th century
up to the present
Hypothesis: In the Finnish special language of music, specifically 'Finnish' linguistic characteristics and elements are mixed and/or interfere with 'translated' features and terminology (prominently of German origin). The resulting special language with its subdivisions (minilects) is not merely a technical language or LSP, but it reflects the cultural narratives related to the meaning of (classical) music as a core element of the Finnish national self-image.
Approach and theoretical framework a.o. corpus linguistics, text linguistics, sociolinguistics, contrastive and applied linguistics (translation, language contact and language interference), language planning, semantics, (cultural) semiotics
Empirical study Corpus-based qualitative analysis of Finnish texts on classical music (musicological writings, concert reviews, programme notes)
Objectives Reconstruction of the development of a specific special language both alongside the general development of the Finnish written language and the emerging music life in Finland; tracing the reflections of cultural autostereotypes, (cultural-)historical narratives and factual (or imagined) cultural events/turns in a special language.
The Finnish special language of music emerged largely parallel to the processes and events that marked the rise of Finland to a "music nation" with a reputation far beyond the Baltic Sea
region. Finnish music terminology was one of the conditions for the art genre to develop the importance it has today for Finnish culture and the national self-image, and at the same time a
corollary of this development.
My research will outline the development of the Finnish special language of music and analyze its structures. Subsequently, the aim is to work out how the position of music as a cornerstone
of Finnish cultural identity and as an element of the narratives associated therewith is reflected in its special language.
The music and language history of Finland have been worked up in detail. There is also fundamental work in the specific area of Finnish special language research. The sub-area of
Finnish musical terminology and special language, however, is to be regarded as largely unexplored.
The approach of examining a specific special language against the background of the effects of historical peripetia and cultural narratives promises insights that may also be of interest for
special language research beyond Fennistic Studies.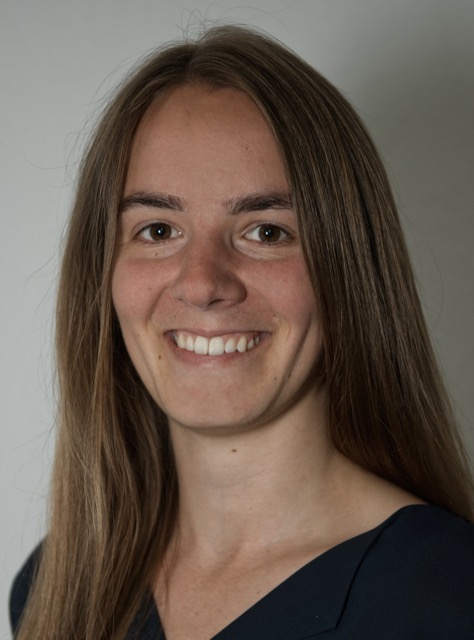 Biography
Biography
Country of origin:
Germany
University studies and degree:
since 2021: member of the IRTG "Baltic Peripeties"
2019 Master of Arts in History/German studies, University of Rostock
Master thesis:
Darstellung und Wahrnehmung der Ostseesturmflut vom 10.02.1625 (Depiction and perception of the Baltic Sea storm flood on the 10.02.1625)
2017 – 2018 Erasmus studies, Københavns Universitet
2015 Bachelor of Arts in History/German studies, University of Rostock
Field of research:
environmental history, history of the Baltic Sea Region
Workshop/conference papers:
29-30 March 2021 Media and Public (Dis)Order at TU Dresden/University of Warwick Paper: Storm flood sermons and other media as a means to enforce order after natural disasters in the South Baltic
Publications:
(2018) Auswirkungen und Bewältigung der Ostseesturmflut am 12./13.11.1872 in der Hansestadt Wismar. In: Wismarer Beiträge. Schriftenreihe des Archivs der Hansestadt Wismar, No. 24, p. 49-59.
PhD Topic
PhD Topic
Natural catastrophe as a peripety: Change of narratives and perception of historic storm floods in the southwestern Baltic Sea
The PhD topic focuses on historic storm floods in the Baltic Sea area as events of great impact, covering the timespan from ca. 1300-1900. These kinds of events imply a twofold peripety. On one hand, the event itself poses a turning point for coastal societies, which were not used to tides and larger flood events. Here the research will focus on how the floods were perceived and interpreted, as well as what narratives evolved out of their perception. Sources of interest to answer this research question are handwritten as well as printed: chronicles, reports and sermons, but also administrational documents, novels and poems, reflect how those affected by the flood thought about them.
On the other hand, the Baltic Sea storm floods also indicate a long-term peripety. The perception of nature changed over time not because of a number of isolated, unconnected events, but in the context of a centuries-long process which culminated in what Reinhardt Koselleck called the "saddle period" (German: Sattelzeit), a transitional era roughly between 1750 and 1850 that straddled the Early Modern and Modern periods. This period also marks a divide into a "before" and "after" concerning the human-nature-relationship. To gain insight regarding this research question, it is crucial to compare the events between each other and the traces they left in the sources, especially as the turning point of the human-naturerelationship is not as clear as it is for a single-event-peripety. Therefore, my research also aims at determining, as closely as possible, where exactly the perception of the environment changes. In this context, another presupposition is that older perceptions are not completely replaced by new ones but rather exist alongside them, which leads to a simultaneity of the non-simultaneous.
Biography
Biography
Country of origin:
Italy
University studies and degrees:
2017 - 2020 M.A. in Modern, post-colonial and comparative literatures at the University of Bologna. Topic of Master's dissertation "The reception of Evgeny Evtushenko's poetry in Italy".
2013 - 2017 B.A. in Foreign languages and literatures at the University of Bologna. Topic of Bachelor's dissertation "Master and Margarita of Mikhail Bulgakov. Comparison between the integral first italian edition and a reduced scholastic edition".
Field of research:
Soviet postwar literature and culture
PhD Topic
PhD Topic
The "other" Shestidesiatniki. The Soviet Sixties through the eye of the an alternative poetry
The Soviet Thaw and the Shestidesiatniki, the young authors who began their poetic careers in the Fifties and the Sixties, have been studied and analysed thoroughly from an historical and a literary point of view. However, the focus has always been on the relationships between politics and the literature of dissent or on what the period of the Thaw historically meant for the Soviet Union.
Considering the extreme importance that literature always had for the Soviet Union, it is important to understand also what the "minor" poets, the "other Shestidesiatniki", i.e. the young authors who did not belong (or, at least, not in a significant way) to the literature of dissent, signified for this country. The main goal of this research is to analyse if, and in what measure, their poetry could have influenced the Soviet postwar culture and society, and vice versa. The peculiarity of the poetry ofauthors such as Evtushenko or Voznesensky is not to be searched in its artistic value, but
in their poetic personalities and in what it – as well as these poets as a whole – meant for the Soviet Union and the Sixties.
Through the analysis of the poems and the comparison between them and the other historical sources, it will be possible to widen the actual panorama of the Soviet postwar studies.